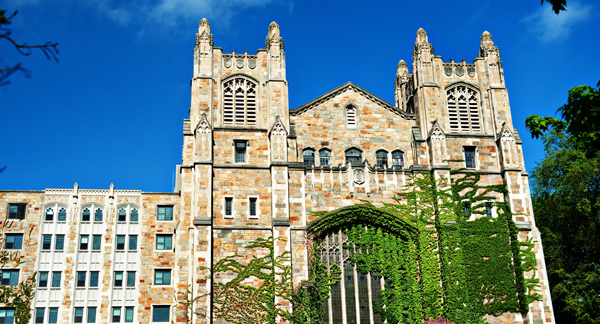 Kauper, '60, and Yamakawa, MCL '69, Honored as Distinguished Alumni
By Amy Spooner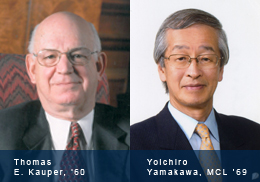 The Law School will honor two outstanding alumni with the 2015 Distinguished Alumni Awards at a September 25 ceremony. Now in its fifth year, the award highlights individuals who have made an exceptional impact on their profession, community, and/or Michigan Law. This year's recipients are Professor Emeritus Thomas E. Kauper, '60, and Yoichiro Yamakawa, MCL '69.
"Tom and Yoichiro have been extremely successful in their professional careers, and have also been great supporters of the Law School," said Dean Mark West. "Yoichiro is a tireless ambassador on our behalf in Japan, while Tom is part of a special group of alumni who dedicated their career to educating our students."
Kauper is the Henry M. Butzel Professor of Law Emeritus; he joined the faculty in 1964. He is an antitrust expert who twice served with the U.S. Department of Justice, first as deputy assistant attorney general in the Office of Legal Counsel and then as assistant attorney general in charge of the Antitrust Division. He also served for 14 years as a member of the American Bar Association Council of the Antitrust Section, and for one year as vice-chairman. He coauthored Property: An Introduction to the Concept and the Institution. Following a clerkship with U.S. Supreme Court Justice Potter Stewart, he practiced law in Chicago before entering academia.
Yamakawa, a partner in the Tokyo firm of Koga & Partners, serves on the boards of Nisshin Steel Co. Ltd. and Daio Paper Corporation. He previously sat on the boards of Mitsui Sumitomo Financial Group and Daiichi Mutual Life Insurance Company. His areas of practice include general corporate work, international transactions and litigation, and freedom of expression. He has represented major media in some of Japan's most high-profile First Amendment cases. He previously was a visiting professor at Michigan Law, co-teaching Freedom of Speech in the U.S. and Japan with then Dean Lee C. Bollinger. Yamakawa has written widely on constitutional litigation and freedom of expression, and on defamation and privacy. He also has translated into Japanese both Archibald Cox's The Warren Court and Joseph Sax's Defending the Environment.
The public is invited to the Distinguished Alumni Award ceremony, which will take place on Friday, September 25, at 3:15 p.m. in the Robert B. Aikens Commons.
To submit a nomination for the 2016 Distinguished Alumni Award, visit our nomination process page. The nomination deadline is March 1, 2016.
more ....

Law School's Victors for Michigan Campaign Reaches Halfway Point
By Amy Spooner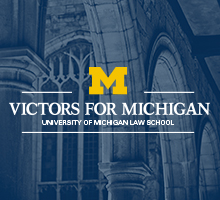 Depending on your perspective, half of the Victors for Michigan campaign is over, or half of the Victors for Michigan campaign lies ahead. Either way, the campaign is right on track.
When the Law School publicly announced a $200 million campaign goal in November 2013, it was the most ambitious fundraising endeavor in the School's history. Now, almost two years later, more than $100 million has been given by alumni, students, and friends of Michigan Law. The silent phase of the campaign launched in 2011, so the $100 million total includes a $20 million gift from Charles T. Munger, HLLD '10, to renovate the Lawyers Club; a $5 million gift from Sam Zell, '66, to establish the Zell Entrepreneurship and Law Program; and the recent $5 million combined gift from Lisa and Chris Jeffries, '74, and the Himan Brown Charitable Trust to guarantee summer funding for first-year students. In addition, two professorships have been endowed through campaign gifts and six new clinics have been established.
"We all know that one of Michigan Law's greatest strengths is its loyal alumni community," said Dean Mark West. "It is an incredibly connected, enthusiastic group. And they prove time and time again that they are a very generous group, as well. We are so grateful for their support."
The previous Campaign for Michigan—Building On campaign raised more than $135 million, mostly in support of facilities projects that included the building of the Robert B. Aikens Commons and South Hall. With the Victors for Michigan campaign, the focus is on the people and programs that bring the buildings to life. The Law School's top campaign priority is student support, with a $70 million goal. To date, 46 new scholarships have been endowed through the Victors for Michigan campaign; significant gifts also have been made toward summer and post-graduate fellowships and the Loan Repayment Assistance Program. "Increasing the amount of resources devoted to student support at all stages of the law school experience allows us to continue to recruit top talent, and ensures that a Michigan Law education remains accessible to all qualified students. It also helps our students make career choices that are guided by their passions and talents, not by their debt load," Dean West said.
The $200 million overall goal is further broken down into a $40 million facilities goal; a $40 million program support goal; a $30 million goal for faculty and research support; and a $20 million goal for the Law School Fund, which annually provides the dean with vital resources to address the School's highest priorities and seize new opportunities. The Law School's campaign is part of a University-wide Victors for Michigan campaign that has a $4 billion goal.
Leading the campaign effort is the Development and Alumni Relations Committee, a group of alumni donors and volunteers who represent a wide range of graduation years, geographic locations, and career paths. The committee is chaired by John Nannes, '73, of Washington, D.C., who previously endowed the Nannes 3L Challenge to support student organizations and to encourage alumni giving to the Law School. "It is an honor to lead the Law School's Victors for Michigan campaign, and I am excited by the possibilities that the next phase of the campaign presents," said Nannes. "The progress we've made so far is great, but there is a lot of work still to be done. We will need the support of all alumni in order to achieve our goal."
Learn more about the Victors for Michigan campaign and ways that you can give.
more ....

Bishop Lecture, Diversity Talks Highlight Fall Events at Michigan Law
By Lori Atherton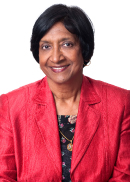 Judge Navanethem (Navi) Pillay, former United Nations High Commissioner for Human Rights, will deliver Michigan Law's 2015 Bishop Lecture in International Law on Wednesday, September 30, from 4 to 5:30 p.m. in South Hall 1225. Her talk, "From South Africa to Rwanda and Syria: A Journey of the United Nations High Commissioner for Human Rights," is free and open to the public.
A South African national, Pillay was the first woman to start a law practice in her home province of Natal in 1967. Over the next few years, she acted as a defense attorney for anti-apartheid activists, exposing torture and helping to establish key rights for prisoners on Robben Island. During the course of her career, she served as a judge on the International Criminal Court, the International Criminal Tribunal for Rwanda (of which she was also president), and the South African High Court. She served as a UN Commissioner for Human Rights from 2008 to 2014.
The Bishop Lecture commemorates the life and work of Professor William W. Bishop, '31, who helped the Law School gain prominence in international law. Previous Bishop lecturers have included Harold Koh, Mary Robinson, and Richard Goldstone.
Also taking place at Michigan Law this fall is a series of Diversity Talks co-sponsored by the Law School's Program in Race, Law & History that are aimed at increasing dialogue around the topic of diversity at the University of Michigan. The four-part series, held on Mondays from September to December, invites leaders from across the U-M campus to talk with the Law School community about the future of diversity at Michigan. Capping off the series is a talk led by U-M President Mark Schlissel.
The free, public talks are as follows:
For a complete listing of programs taking place at the Law School, visit our events page.
more ....