Spotlight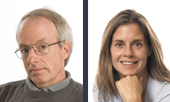 Dave Moran in Michigan Radio interview on Innocence Clinic
Focus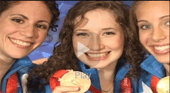 The Wall Street Journal reports incoming Michigan Law student Sada Jacobson's Olympic silver, part of American fencing sweep. More
Prima Facie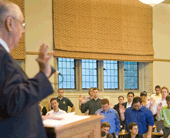 Senior Judge James L. Ryan of the Sixth Circuit Court of Appeals leads first-year Michigan Law students in their Pledge of Integrity August 29th.
Contact
Have a story of interest to fellow alumni? Contact e-news editor John Masson, Media Relations Officer for Michigan Law, law-enews@umich.edu Office: 734.647.7352
Prima Facie
Michigan Law's incoming 1Ls assembled before a federal judge the morning of Aug. 29 to pledge their commitment to studying – and later, practicing – with integrity.
The goal: letting students know early in their Law School careers that integrity and professionalism in the practice of law is of paramount importance, said David Baum, the school's assistant dean for student affairs.
Senior Judge James L. Ryan of the Sixth Circuit Court of Appeals spoke to the students about professionalism, civility, and integrity, and welcomed them to the law school and the legal profession. Then he administered the following oath:
Because the strength of the legal profession depends on the character of its members, during my career as a law student and as a professional after law school, I commit to comport myself honorably and with integrity. Specifically, I promise to maintain high standards of
Academic conduct in all academic relationships with the Law School and the University;
Professional conduct while functioning in a lawyer-like capacity during my Law School and professional careers; and
Personal conduct in all matters that touch or affect the Law School, the University, and their community members and guests.
Each student also received a certificate containing the words of the commitment and a leather-bound, pocket-sized copy of the U.S. Constitution, a keepsake generously provided by 1959 Michigan Law graduate John Butler Schwemm.
In the News
Coming Up