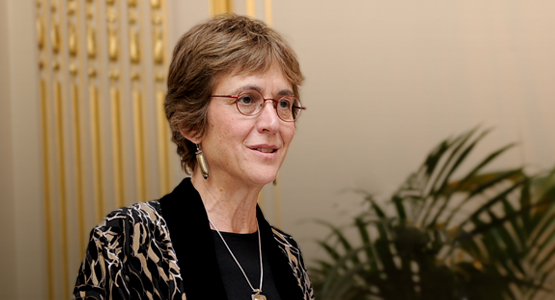 Longtime MLaw International Affairs dean to retire; leaves legacy of top-notch global opportunities
By John Masson, Amicus editor
The end of the current academic year will mark a change for Michigan Law's international initiatives with the retirement of longtime Assistant Dean for International Affairs Virginia Gordan.
But what won't change—because it is woven into the Law School's DNA—is the school's internationally recognized commitment to educating its students about international law, foreign legal systems, and how to be effective in a world in which cross-border legal issues are embedded in all manner of human and economic activity.
more ....

Calling all global law aficionados!
Maybe you're up to the challenge of running Michigan Law's multifarious international programs. Maybe you know someone who is. Either way, your alma mater is looking for an administrator with a diverse range of skills to help fill the shoes of retiring Assistant Dean for International Affairs Virginia Gordan.
more ....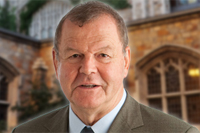 MLaw prof. appointed to Iran-United States Claims Tribunal
By John Masson, Amicus editor
It's hard to figure what Michigan Law professor Bruno Simma is going to do for an encore.
Prof. Simma, who recently completed a nine-year term as judge on the International Court of Justice, added to an already impressive international CV when he was appointed to serve on the Iran-United States Claims Tribunal in The Hague.
more ....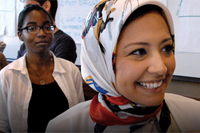 Michigan Access Program: Revamped and Revived
By Katie Vloet, Quadrangle editor
Christine Gregory, '96, knows how important the Michigan Access Program (MAP) can be for students, because when she was a student, the program was a fundamental part of her success at Michigan Law.
"I really needed MAP as a student. It's how I got support, it's how I interacted with the Law School," says Gregory, now assistant dean for student affairs.
more ....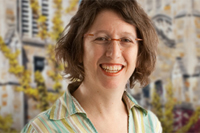 Prof. Schlanger's paper tackles prison overcrowding
By John Masson, Amicus editor
Michigan Law professor Margo Schlanger notes a basic starting point in her forthcoming paper on the continuing court battle about overcrowding in California's prisons: "No floor sleepers."
Which is to say, if you're incarcerated in California, you should at least have someplace to lay your head.
more ....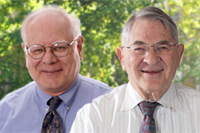 Two MLaw profs. hatch alternative to "Taxmageddon"
By John Masson, Amicus editor
Death and taxes. If you're a retiree, it would be convenient if the former happened before the latter deprived you of your means of support.
Unfortunately for millions of seniors, taxes will become even more central a question Jan. 1, if Congress doesn't extend the current tax rate on the mutual fund and stock dividends seniors—encouraged by the near-zero interest-rate policy of the Federal Reserve—increasingly rely on for retirement income.
more ....