Spotlight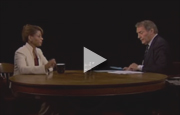 Charlie Rose spends the better part of an hour on PBS interviewing 1989 grad Melody Barnes, now director of the domestic policy council in the Obama White House.
Focus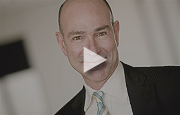 One of CBC Radio's flagship programs sets up debate between Prof. Jim Hathaway, director of MLaw's Program in Refugee & Asylum Law, and Canada's Minister of Immigration on the country's new restrictions on human smugglers.
Prima Facie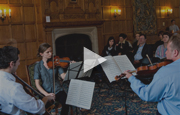 Bach's Lunch: The law may make a music all its own, but a little Shostakovich never hurts, either. The faculty and students of the Classical Music Society recently treated the Law School to its first lunch-hour concert of the year; listen to the music and watch a slideshow here.
Career Corner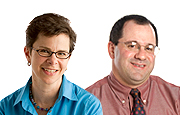 Two Michigan Law assistant deans, Sarah Zearfoss, '92, and David Baum, '89, took on new roles this fall as the Law School continued its tradition of innovation in preparing its students for success.
Construction Update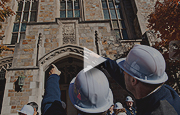 HALFTIME CEREMONY: MLaw invited leadership donors in the building project back to campus for a special capstone ceremony marking the halfway point of construction Oct. 15-16.
Dominick's Memories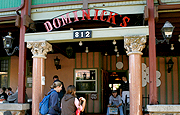 Remember sipping sangria while studying for Con Law, or trying to master the art of pouring beer from a large Mason jar into several smaller ones? We want to hear about your experiences at Dominick's for possible inclusion in a story in the Law Quadrangle. For inspiration, see this article from Michigan Today.
---
---
Contact
Have a story of interest to fellow alumni? Contact Amicus editor John Masson, Media Relations Officer for Michigan Law, at amicusnews@umich.edu or call 734.647.7352.
---

Slate of the Union

Popular Political Gabfest podcast comes to Michigan Law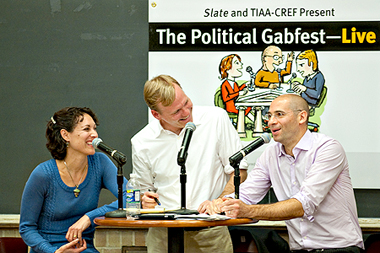 By John Masson, Amicus editor
The crowd began forming more than an hour before the taping was scheduled to start at Slate.com's popular Political Gabfest podcast in Honigman Auditorium Nov. 10.
By showtime, a line snaked backward from Hutchins Hall's State Street doors, down the stairs, around a corner, and all the way to the snack bar beneath the Reading Room. More than 350 people turned out for the taping, sponsored by the Law School, the William Davidson Institute at the University of Michigan, and TIAA-CREF. More
---
Michigan Law, India's Jindal Global Law School Sign Memorandum of Understanding for International Collaboration

Schools establish Joint Centre for Global Corporate and Financial Law & Policy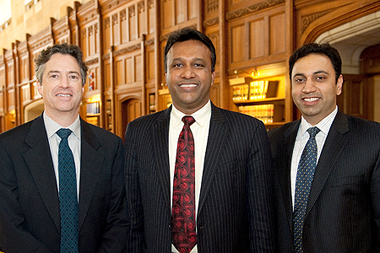 By John Masson, Amicus editor
A recently signed Memorandum of Understanding between Michigan Law School and Jindal Global Law School of O.P. Jindal Global University, near Delhi, establishes a Joint Centre for Global Corporate and Financial Law & Policy, as well as opening the door for future cooperative efforts between the two schools. More
---
Bishop Lecture features State Department's Top Lawyer, Harold Koh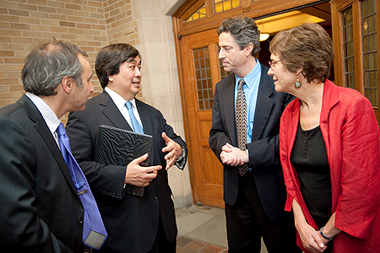 By John Masson, Amicus editor
This month's Bishop Lecture in International Law was a homecoming of sorts for Yale Prof. Harold H. Koh, now the Legal Adviser to the United States Department of State.
"In 1984 I came out here … to look for a teaching job under the auspices of Yale Kamisar," Koh told a packed Hutchins Hall lecture room Nov. 11. "We fell in love with the place, but we ended up being called to New Haven, which is my hometown." More
---
Around the World (… Wide Web)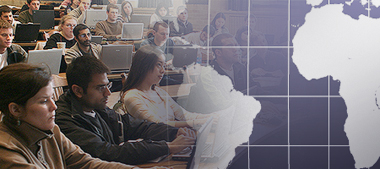 By Katie Vloet, Law Quadrangle editor
Michigan Law's global presence goes back at least as far as 1878, when two students from Japan earned their degrees here, and continues today with its leadership in international, comparative, and foreign law, and the global perspective that faculty bring to their teaching and scholarship. More