Purple Haze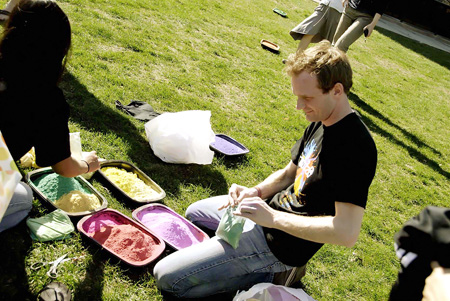 LAYING THE GROUNDWORK: Trays of brightly colored powders are set up on the Quad April 17 in preparation for a celebration of Holi, a springtime Hindu festival of colors brought to the Law School by the South Asian Law Students Association.

CAUGHT IN A CLOUDY CROSSFIRE: Michigan Law students use bright color to engage in mutual combat on the Quad.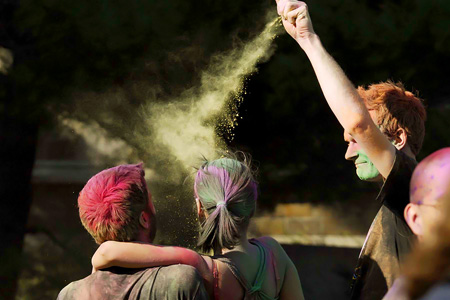 GREEN AND PURPLE MAKE ... A MESS: Powder rains from on high as Michigan Law students celebrate spring, Hindu style.