U-M Students Choose Law Prof for Singular Award

Herzog is first law prof to earn student-organized Golden Apple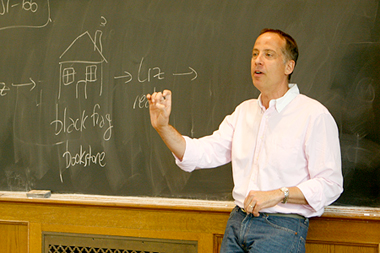 By John Masson, Amicus editor
Students at the University of Michigan have selected a law professor to receive the student body's coveted Golden Apple for the first time in the award's 20-year history.
Prof. Don Herzog, the Edson R. Sunderland Professor of Law, specializes in First Amendment law and in the teaching of political, moral, legal, and social theory. He came to the Law School from the Political Science Department, where he maintains a courtesy appointment. More
---
"A glass of gin and a towel over your face"

Students mourn legendary prof A.W. Brian Simpson in ways he might have appreciated: raucously, with gin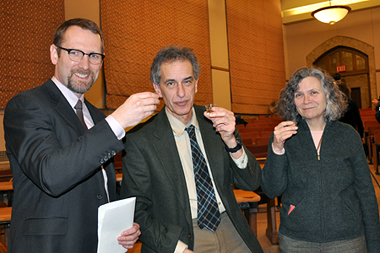 By Katie Vloet, Quadrangle editor
An event at the Law School honoring the late Professor A.W. Brian Simpson was not a time for sadness. Colleagues and students gathered on Feb. 10 for what Mark West described this way:
"This is a celebration. This is not quite a roast, though I'm sure Brian would be happy to laugh along with us," said West, the associate dean for academic affairs and the Nippon Life Professor of Law. "It is an Irish wake, a jazz funeral for a guy we loved and who gave us all so much happiness. More
---
Alumni Partners at Kirkland & Ellis Come Through for Current Students

New café in Aikens Commons will bear firm's name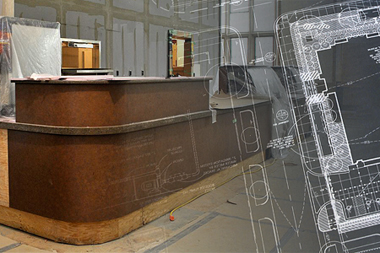 By Becky Freligh, Law School Development
A new Michigan Law café adjacent to the Law School's Robert B. Aikens Commons will be named the Kirkland & Ellis Café.
The designation recognizes a combined gift of $4 million made by all 26 Michigan Law alumni who are share partners at Kirkland & Ellis LLP; by the Kirkland & Ellis Foundation; and by William R. Jentes, '56, a preeminent former K&E litigator now retired from the firm and engaged in his own arbitration practice. More
---
Progress and Pitfalls

Trade and investment relations with China at heart of MLaw, Wayne Law conference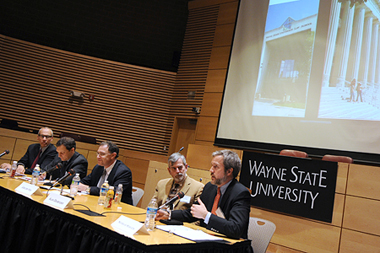 A conference co-organized by the U-M Law School earlier this month brought together a prominent contingent of experts on trade relations and cross-border investment between the United States and China who emphasized the opportunities and potential conflicts as China rises to a global trade and investment power. More