"Uteful" Discretion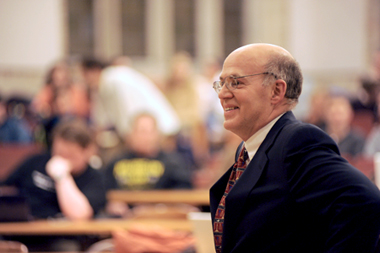 By John Masson, Amicus editor
There's a moment in the film "My Cousin Vinny"—that legal training classic—when the title character, a Brooklyn-born lawyer, is cross-examining a witness in front of an Alabama judge.
Vinny: Is it possible the two utes --
Judge: Uh, the two what? What was that word? … Did you say "Utes?"
Vinny: Yeah, two utes.
Judge: What is a "ute?"
Vinny: Excuse me, your honor. Youths.
The roles were reversed when a similar tete-a-tete played out during a January Supreme Court hearing, after Michigan Law Professor Richard Friedman—himself a proud son of New York—deployed a highly precise word: orthogonal. The term left a couple of the justices momentarily scratching their heads. More ...
---
The State of the Dream

50 years after the civil rights movement peaked, deputy mayor and '72 grad Saul Green views African American progress through the lens of Detroit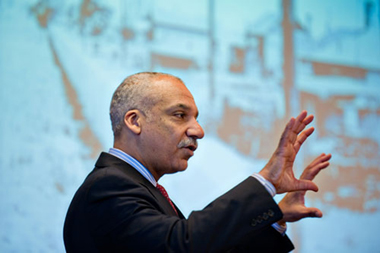 By John Masson, Amicus editor
Detroit Deputy Mayor Saul Green packed a Hutchins Hall classroom as part of the Law School's Martin Luther King Day celebration with a sobering talk on the state of a city to which he said he is "inextricably linked." Green, a 1972 Michigan Law graduate, a former U.S. Attorney for the Eastern District of Michigan, and an adjunct professor at the Law School, told listeners the city has more than its share of problems, but also has a rare opportunity to reinvent itself. More ...
---
Prof. John Reed Honored with Barristers Gift
By Becky Freligh, Law School staff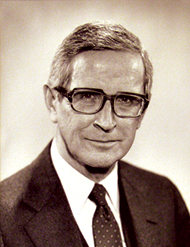 The International Society of Barristers has made a gift to the Law School in honor of John Reed, the Thomas M. Cooley Professor of Law Emeritus and the Barristers Society's retiring administrator and editor.
The commitment will support student participation in litigation-based competitions and includes a $100,000 gift creating a fund for endowment and an additional $20,000 in expendable funds that can be used immediately. More ...