Barr Associations

After a grueling stint in a high-profile role as Assistant Treasury Secretary for Financial Institutions, Prof. Michael Barr is coming home to Michigan Law
By John Masson, Amicus editor
| | |
| --- | --- |
| | He's traded all-night meetings in a Washington office he jokes was the size of a bowling alley for the leaded-glass charm of book-lined, ninth floor digs in the Legal Research Building. After two crisis-driven years as one of President Barack Obama's point men on financial reform, Assistant Treasury Secretary Michael Barr is about to become, once again, Michigan Law's Professor Michael Barr. More |
---
In Memoriam:

Dores McCree, beloved Law School administrator, dies at age 90
By John Masson, Amicus editor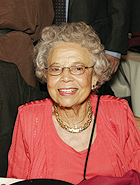 The Law School community was saddened last week by the loss of former Law School Administrator Dores McCree, whose family roots at Michigan Law ran deep and who was familiar to generations of students who attended prior to her retirement in 2001.
"The term 'grand dame' must have been designed for her," said Sarah Zearfoss, '92, one of Dores McCree's neighbors and Michigan's Assistant Dean for Admissions and Special Counsel for Professional Strategies. "She had an incredible combination of grace and dignity. But then she also had a simply hilarious sense of humor." More
---
Save the Last Class For Me

Faculty gather to give trust and estate guru Lawrence Waggoner a warm retirement send-off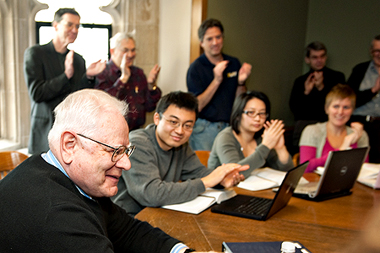 By John Masson, Amicus editor
As the final moments of his Trusts and Estates class ticked away on Dec. 6, retiring Prof. Lawrence Waggoner found himself on the receiving end of a longstanding Michigan Law tradition he'd undoubtedly participated in many times himself.
Outside his classroom, respectful colleagues were clandestinely gathering before entering, lining the walls, and applauding—"clapping him out," as is the Michigan Law custom, of his last class. More
---
MLaw Prof and '93 LL.M. grad Appointed to Germany's Highest Court

Susanne Baer to continue relationship with Law School during her 12-year term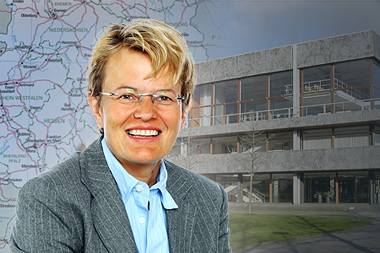 By John Masson, Amicus editor
Michigan Law's Prof. Susanne Baer, one of the Law School's five William W. Cook Global Law Professors and a Michigan alumna, has been elected to the German Federal Constitutional Court.
Prof. Baer, who began teaching at Michigan a year ago, also is a professor of public law and gender studies and dean of academic affairs at the Law Faculty at Humboldt University in Berlin. Her research areas include socio-cultural legal studies, gender studies, law against discrimination, and comparative constitutional law. She earned an LL.M. at Michigan Law in 1993. More
---
Skadden Fellowships go to two Michigan Law 3Ls
By John Masson, Amicus editor
Two Michigan Law 3Ls recently learned they've earned coveted Skadden Fellowships to fund their self-designed public interest legal projects for the next two years.
The Skadden Foundation awarded fellowships to Pat Mobley and Sarah St.Vincent as part of a program once described by the Los Angeles Times as "a legal Peace Corps." More