Gone to the dogs
2008 grad Chad Lindner mushes his way
to Iditarod Rookie of the Year honors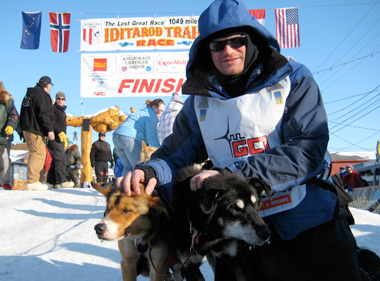 Maybe it was the moment when the 40-mile-per-hour wind and the horizontal snow made the frozen Yukon River feel like the surface of Jupiter.
Or it might have been the moment, clinging to the back of his dogsled, when 2008 Michigan Law grad Chad Lindner found himself cramming Folger's instant coffee crystals into his mouth in a desperate gambit to stay alert.
But whatever moment solidified his decision, Lindner is more than comfortable with being a "one-and-done" participant in the grueling, 1,100-mile Iditarod dogsled race. More ...